Our team
We have an awesome team behind all the emails, letters, and correspondence. Learn who they are.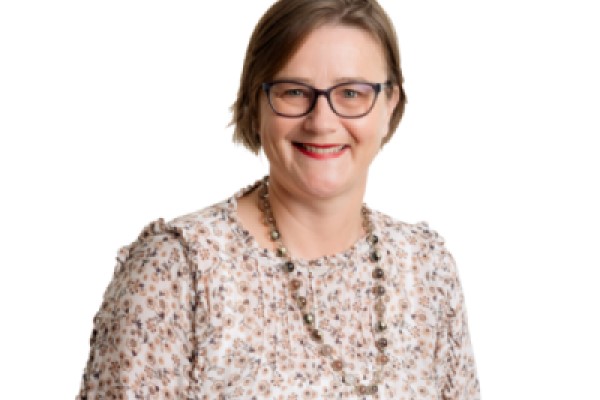 Isobel Egerton
Interim Domain Name Commissioner
Isobel Egerton is the Interim Domain Name Commissioner appointed in May 2022. Prior to that, Isobel had undertaken the role of Assistant Domain Name Commissioner for 15 months. Isobel serves as a Board member of the Asia Pacific Top Level Domain (APTLD) Name Association.
Isobel holds a Bachelor of Laws with Honours from Victoria University and practised law from 1994 to 2021 (excepting five years when she was at home with young children). Isobel has worked as a litigator in private practice and on her own account as a barrister at Harbour Chambers. Isobel has worked in-house in London conducting professional negligence litigation and has more recently been a Senior Legal Adviser for NZ Police advising on search and surveillance, identity issues, hate crime and counter-terrorism.
Isobel has two teenage children and is a past President and Life Member of the Lower Hutt Playcentre, is actively involved in Scouting and is currently the Treasurer of the St James Sea Scouts. She has previously been a trustee of the Police Dogs Trust.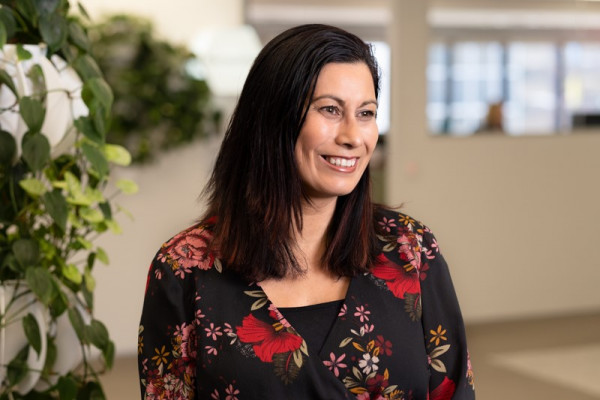 Diane Robinson
Executive Assistant
Diane Robinson has been the Executive Assistant for the Domain Name Commissioner since 2018. She provides governance secretarial support to the DNCL Board. Diane has years of experience working in the government sector and providing executive support to CEO's, Directors and Senior Leadership teams.

Dylan Connolly
Complaints and Compliance Manager
Dylan has been with the Domain Name Commission since 2012. As our current Complaints and Compliance Manager, he helps to oversee our compliance function. He also responds to enquiries from consumers about .nz domain names.

Ann Ibrahim
Business Analyst / Implementation Manager
Ann has been with the Domain Name Commission since September 2019. She holds a Bachelor of Computer Science. She looks after .nz registrars requests, assists with technical projects and monitors other technical details. Ann is an Executive board member of BlockchainNZ and is a member of the LeadershipNZ 2021 class.

Bex Prentice
Customer Experience Specialist
Improving the customer service space for the DNCL since Feb 2020.

Anthony Lim
Business Analyst
Anthony has been a Business Analyst at the Domain Name Commission since October 2020. He holds a Bachelor of Commerce double major in Information Systems and E-Commerce from Victoria University of Wellington. Anthony works in improving processes and assisting in technical implementation.

James Beswick
Customer Experience Specialist
James is the Customer Experience Specialist at the Domain Name Commission. He's here to answer any questions people may have in regards to the .nz domain namespace.

Keri Morris
Dispute Resolution Legal Officer
Keri has been a Legal Officer at the Domain Name Commission since July 2021. She has many years' experience in dispute resolution and is passionate about creating opportunities for agreement. Keri is a Fellow of the Chartered Institute of Arbitrators UK and a Fellow of Arbitrators and Mediators Institute NZ.

Fergielyn Catayoc
Legal Officer
Fergielyn has been a Legal Officer at the Domain Name Commission since June 2021. She holds a conjoint degree in Bachelor of Laws and Bachelor of Arts, major in Classical Studies (Hons) from Victoria University of Wellington and is an enrolled Barrister and Solicitor. She helps manage the Dispute Resolution Service.

Lindsey Marshall
E-learning Specialist
Placed at the leading edge of digital disruption in learning and development. Lindsey's (e-)Learning programmes enable staff today with skills for tomorrow. He is a digital transformation expert with deep experience delivering effective digital and capability development programmes. Authoring in Articulate Storyline & Rise, Lindsey is also a Learning Management System (LMS) expert and works with all major learning management systems.

Kimberly Lawrence
Conflict Resolution Facilitator
Kimberly assists in resolving disputes between multiple parties who each want to register the .nz version of a domain name they already hold. She has years of experience working in dispute resolution and facilitates discussion and negotiation with a view toward reaching an agreed outcome.
Current vacancies
There are currently no vacancies available.