Our team
We have an awesome team behind all the emails, letters, and correspondence. Learn who they are.
Current vacancies
Customer Experience Specialist, parental cover
Reporting to: Complaints and Compliance Manager
Direct reports: None
Location: Wellington
Applications opened: 25 August 2022
Applications close: 5PM, Friday 2 September 2022
To apply: refer to the Seek Advertisement.
Background
Domain Name Commission Ltd is a company wholly-owned by InternetNZ, Internet New Zealand Incorporated. InternetNZ is an incorporated society established to foster coordinated and cooperative development of the Internet in New Zealand. The Society works to safeguard the Internet's philosophy of open and uncensored exchange of information. InternetNZ is responsible for the management of New Zealand (.nz) domain name space. They have delegated responsibility for the oversight of their .nz delegation to Domain Name Commission Ltd (DNCL).
Purpose
The Domain Name Commission Limited is the self-regulator of the .nz domain name space. The Commission is responsible for the ongoing development and monitoring of the competitive registrar market, and the environment for domain name registration and management of .nz domain names.
This is an exciting, responsible, and rewarding new role in a dynamic domain namespace. The Customer Experience role is wide-ranging and incorporates various customer experience focussed tasks. It has been established to enable the Commission to protect registrants' rights by contributing to risk and compliance issues affecting the Internet, including liaising with other organisations to educate and inform the public in respect to matters including infrastructure abuse (spamming and phishing) domain name registration abuse ( data integrity) and content abuse (fake webshops).
Reporting to the Manager, Complaints and Compliance, the appointee to this role will work as a member of a team with other Commission staff, and assist with additional Commission-related activities as required.
Relationships
Internal:
Domain Name Commissioner, Domain Name Commission Board, Program Manager, Complaints and Compliance Manager, InternetNZ Council, Group Chief Executive, Tumutaumatua | Organisational Performance GM, Tumuwhanake | GM Customer and Product, Tumuherenga Waka | GM Public Impact, Chief Technology Strategist, Organisational Performance team members, and the rest of the Commission and InternetNZ team
External:
Third-party suppliers, InternetNZ members, Registrants, and potential registrants, Registrars.
Competencies
Problem solving and analysis
Solves day-to-day operational problems by reference to established procedures
Identifies information relevant to problems
Recognises when problems/ issues lie beyond their own job boundaries
Communication (Oral & Written)
Communicates information politely, clearly and accurately
Actively listens, understands and responds to questions and opposing views, in a way that demonstrates an understanding of the other person's point of view
Understands how to communicate publicly. Presents competently, and convincingly.
Teamwork
Encourages and supports others. Contributes to team activities (e.g. accepts a share of the workload, helps others when required)
Supports team decisions
Shares ideas/information and experience with team members
Being able to collaborate effective with other members of the team.
Excellent skills collaborating with folks inside and outside of your team across multiple time zones contributing to a positive team environment, managing a changing work load and having a can-do attitude, are all skills that you will require to do this role.
Self-Management
Takes responsibility for actions and results
Effectively manages their time and priorities to meet deadlines.
Takes the initiative and acts without waiting for direction
Responds calmly to disruptions and changes. Adjusts own behaviour or approach to suit the situation.
Ability to make thoughtful decisions in a timely and confident way
Prioritizing and managing your own workflow
Being able to think on your feet, and react to issues that arise in real time, in an effective and efficient manner.
Customer Service
Identifies client needs accurately
Always acts comfortably and confidently with clients
Accountabilities, the position will be responsible for performing services as follows
Enquiries
Communicate professionally at all times with all our stakeholders by telephone, email, webchat and written communication.
Wherever possible, be a single point of contact and take ownership of any enquiry, request or issue.
The variability in the volume of enquiries also means that the Enquiries Officer has to be flexible and adaptable to switching between intake enquiry tasks, data analysis and reporting activities.
Focus on resolving customer enquiries in an efficient and effective manner.
Providing 1st and 2nd level telephone and email-based support to customers. comfortable handling 4-6 calls a day and an average of 170 tickets a month.
Outreach and Communication
To contribute to the development of appropriate education and communications material for the public, including content for the website, annual report and newsletter material.
Reporting
To report to the Compliance and Complaint Manager on enquiries handled by the Enquiries function and identify trends.
Continuous Improvement
Pro-actively analyse our systems and services, making suggestions on improvements where appropriate
Process Improvement
Document the "as is" processes
Document the "to be" future state processes.
Maintaining documentation related to DNCL systems, products and services
Demonstrable troubleshooting methodologies and root cause analysis
Other
To assist with other functions of the Domain Name Commission as may reasonably be requested from time to time by the Domain Name Commissioner or Manager Compliance and Complaints including:

One off projects
Administrative support to the Dispute Resolution Services function
Contribution to improving knowledge management across the Office
Interpersonal Skills
Works effectively as 'part of the team', communicates positively at all levels both internally and externally.
Is flexible and adaptable in approach always recognising areas where support is required
Takes an active role in personal development and frequently reviews individual objectives and attends training sessions as required.
Professionally manages customer communications,
Professionally manages workload and conflicting demands.
Able to effectively problem solve and use initiative.
Champion and live the Team Charter
We build trust to grow as one InternetNZ group
We respect each other
We understand each other as individuals through communication, empathy and kindness., We embrace our diversity as we become one organization.
We are here to do the best we can
We are all here with the best intentions, we listen and communicate in order to collaborate and succeed together. We respect each other's contribution to the organization and recognize each other's value to InternetNZ.
We will be better than we were yesterday
We are here to learn from each other. We explore together as an organization. We celebrate each other's successes and learn from failures, through communication and exploration.
Health and safety
Take care to ensure the health and safety and wellbeing of not only yourself but also of others during the course of InternetNZ business.
Follow InternetNZ health and safety guidelines including recording and reporting all hazards and potential risks and following reasonable instructions given by the business.
Key results / Outputs and deliverables:
Meet and exceed customer expectations.
Work effectively with your colleagues and other stakeholders to ensure that we deliver exceptional customer service.
Support all of our stakeholders with their enquiries, providing solution-focused support and first-time resolution.
Commitment to meeting individual, company and group objectives/targets.
Contribute to making the enquiries function a centre of service excellence.
Demonstrate a belief in our values through a positive attitude and actions.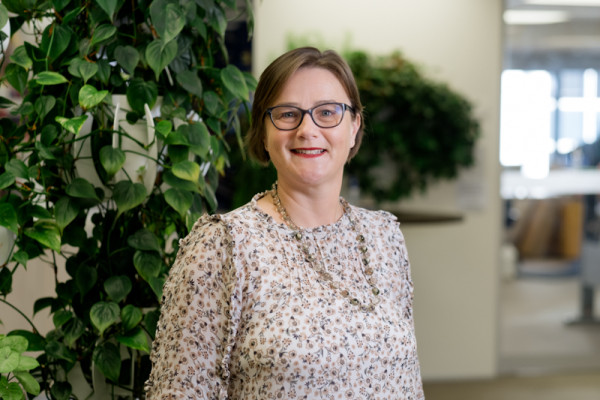 Isobel Egerton
Interim Domain Name Commissioner
Isobel Egerton was appointed in May 2022. Prior to that, she had undertaken the role of Assistant Domain Name Commissioner for 15 months. Isobel serves as a Board member of the Asia Pacific Top Level Domain (APTLD) Name Association. Isobel holds a Bachelor of Laws with Honours from Victoria University and practised law from 1994 to 2021.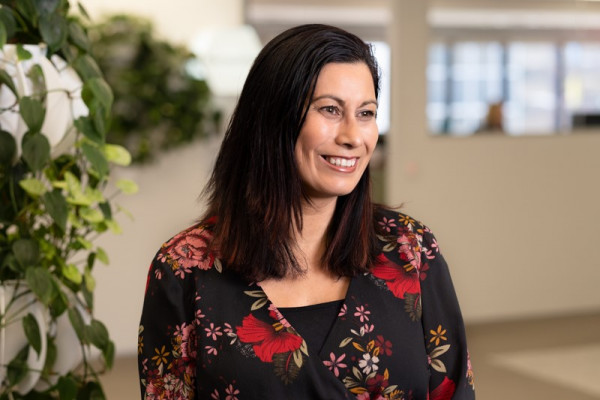 Diane Robinson
Executive Assistant
Diane Robinson has been the Executive Assistant for the Domain Name Commissioner since 2018. She provides governance secretarial support to the DNCL Board. Diane has years of experience working in the government sector and providing executive support to CEO's, Directors and Senior Leadership teams.

Dylan Connolly
Complaints and Compliance Manager
Dylan has been with the Domain Name Commission since 2012. As our current Complaints and Compliance Manager, he helps to oversee our compliance function. He also responds to enquiries from consumers about .nz domain names.

Ann Ibrahim
Business Analyst / Implementation Manager
Ann has been with the Domain Name Commission since September 2019. She holds a Bachelor of Computer Science. She looks after .nz registrars requests, assists with technical projects and monitors other technical details. Ann is an Executive board member of BlockchainNZ and is a member of the LeadershipNZ 2021 class.

Bex Prentice
Customer Experience Specialist
Improving the customer service space for the DNCL since Feb 2020.

Anthony Lim
Business Analyst
Anthony has been a Business Analyst at the Domain Name Commission since October 2020. He holds a Bachelor of Commerce double major in Information Systems and E-Commerce from Victoria University of Wellington. Anthony works in improving processes and assisting in technical implementation.

James Beswick
Customer Experience Specialist
James is the Customer Experience Specialist at the Domain Name Commission. He's here to answer any questions people may have in regards to the .nz domain namespace.

Keri Morris
Online Dispute Resolution Manager
Keri has been a Legal Officer at the Domain Name Commission since July 2021. She has many years' experience in dispute resolution and is passionate about creating opportunities for agreement. Keri is a Fellow of the Chartered Institute of Arbitrators UK and a Fellow of Arbitrators and Mediators Institute NZ.

Lindsey Marshall
E-learning Specialist
Placed at the leading edge of digital disruption in learning and development. Lindsey's (e-)Learning programmes enable staff today with skills for tomorrow. He is a digital transformation expert with deep experience delivering effective digital and capability development programmes. Authoring in Articulate Storyline & Rise, Lindsey is also a Learning Management System (LMS) expert and works with all major learning management systems.

Kimberly Lawrence
Conflict Resolution Facilitator
Kimberly assists in resolving disputes between multiple parties who each want to register the .nz version of a domain name they already hold. She has years of experience working in dispute resolution and facilitates discussion and negotiation with a view toward reaching an agreed outcome.