The Domain Name Commission Limited (DNC) is a subsidiary of InternetNZ and performs a regulatory function to oversee compliance with .nz Rules and operate a dispute resolution service to support our .nz domain name users. The DNC is also a Public Benefit Entity (PBE) with its primary objective to provide services to the community for social benefit rather than for a financial return.
InternetNZ has appointed the DNC, under an Operating Agreement, to oversee and regulate the .nz domain name space. The DNC's role, responsibilities and functions are set out in the Operating Agreement and the current .nz Rules.
Our vision is:
"A .nz that is fair for everyone." To be a fair, independent, and accessible regulator who provides trusted oversight of the .nz domain name space and an excellent dispute resolution service.
Our core functions:
Enforce the .nz Rules;

Oversee the market and ensure compliance of registrars, resellers and registrants*;

Authorise and deauthorise registrars;

Maintain an understanding of the competitiveness of the .nz domain name marketplace;

Provide a dispute resolution service for .nz domain name users;

Respond to and attempt to resolve queries from the public regarding the .nz domain name space and its operation;

Investigate and resolve complaints regarding .nz authorised registrars;

Perform any appropriate functions, in conjunction with InternetNZ, arising from some unexpected event or crisis affecting the .nz domain name space;

Participate as part of the InternetNZ Group in appropriate and applicable international forums and events;

Publish information and reports related to these functions as appropriate;

Provide significant input into changes to .nz Rules.
* Registrar — an authorised entity, that manages .nz domain names on behalf of domain name holders, usually a company that provides domain name services to the public.
Reseller — any person working in any way through or with a registrar's systems in registering or managing .nz domain names on behalf of a domain name holder.
Registrant — a person named on the .nz Register as the 'Domain Name Holder Contact'.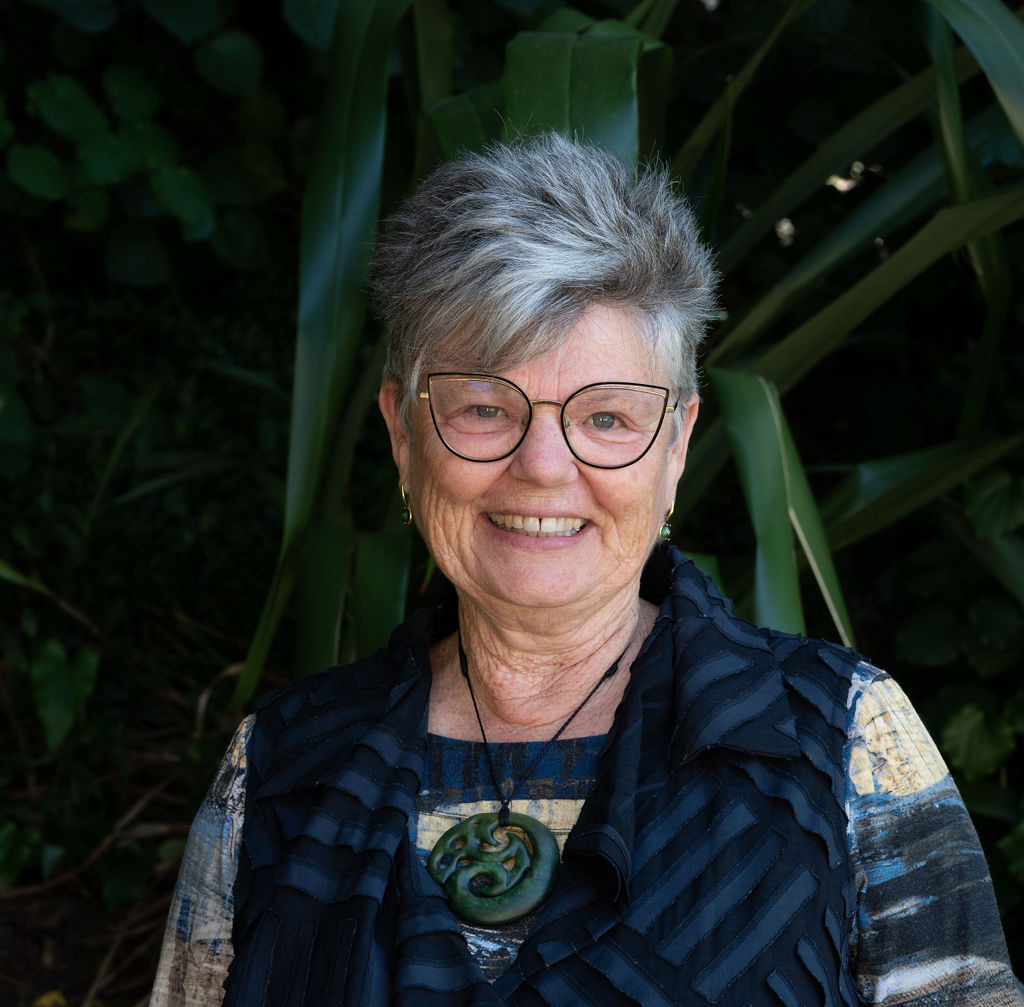 2022-2023 has been a year of change for the Commission: new leadership, new core technology for .nz domains, updated .nz Rules, and new processes. One thing stayed unchanged — the dedication of the DNC team to keep .nz fair for everyone.
I would like to start my first Chair report with appreciation to the Commission's core team, who navigated the year of change with grace, resilience, and professionalism. You went way beyond keeping the lights on. You were all in, supporting the .nz registry replacement project and wholeheartedly joining InternetNZ on the journey to center Te Tiriti o Waitangi as a Group. Together strong links have been built across DNC and InternetNZ, and I thank you for your commitment and passion for the work we do.
Thank you also to my fellow Directors Mel Hewitson and Anita Killeen, who welcomed me on the Board and set up a productive space for us to support the Commission and define its direction and a new strategy for 2022-2025.
The Board and I thank Isobel Egerton, who stepped into the Interim Domain Name Commissioner role for the year and successfully navigated the InternetNZ registry replacement project, reporting to a Board, managing the budget and improving services to domain name users and especially the continuing pilot for online conflict resolution over this period. I am thrilled with Isobel's new appointment as the Domain Name Policy Lead at InternetNZ. Now Isobel is lending all her knowledge and skills in implementing the .nz policy toward improving the .nz policy.
I was delighted to announce the appointment of Barbara Pearse as the new Domain Name Commissioner in May 2023. She joined the DNC with extensive leadership, governance, and oversight experience across multiple industries, and I am looking forward to working together.
It's another big year ahead of the DNC team, who have proved time and again they can tackle any challenge. So we will continue developing our new agile ways of working together as a Group, reestablishing relationships with our international stakeholders in the post-pandemic world, and developing a deeper understanding of keeping the .nz domain namespace safe and fair to all participants.
Vivien Maidaborn, Domain Name Commission Chair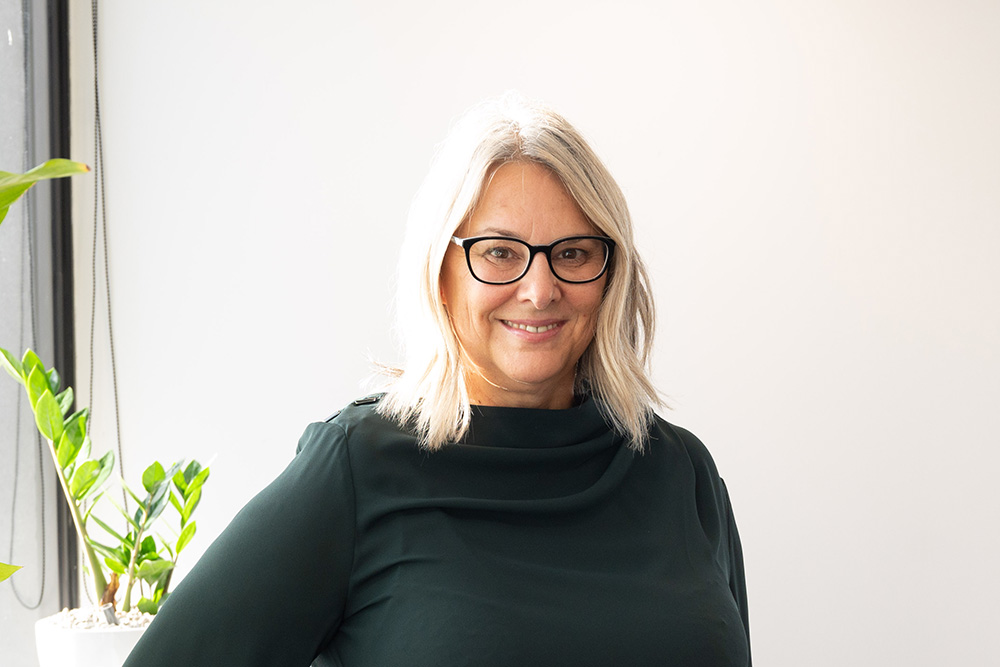 I am pleased to publish my first Commissioner's report having recently joined the dedicated DNC team on 1 May 2023.
This report is our first since publishing our new 2022-2025 Strategy, which sets out five outcomes we aim to achieve over the three years.
Highlights from our first year toward embedding the strategy include:
Supporting the implementation of the new .nz registry system
During the first half of the year, the team continued to provide significant support on the implementation of the new InternetNZ Registry System (IRS), as part of a InternetNZ Group project. In addition, significant work was undertaken with 13 new internal process documents developed to enable the DNC to perform its compliance role within a new self-service model under the new IRS.
Completion of the conflicted names pilot programme
A huge effort by the team, who reached out to over 2,000 .nz domain name holders inviting participation in the pilot in an attempt to resolve the conflicted domain names. As of 31 March 2023, 1440 conflicted names remain unresolved, an 11% reduction on last year. A report has been published summarising the programme of work and proposed next steps.
Online dispute resolution platform pilot (ODR)
We piloted a new ODR platform with a view to providing a simpler and more contemporary forum for domain name dispute resolution. While the platform was largely utilised for the conflicted domain name programme, we see it as a useful tool to continue to retain and refine for ongoing general domain name disputes, which will facilitate better reporting functionality and a more efficient and modern process than we currently have in place. A new project is underway to formally implement the ODR platform over the current year.
Monitoring and combating domain name abuse
The DNC is proud of its work to identify and combat domain name abuse which includes fake domain registrations, phishing, malware and child sexual abuse material (CSAM). Over the year, we suspended 70% of the domain names that were investigated through our data validation process and 584 URLs related to .nz domain names with CSAM content were taken down through our membership with Internet Watch Foundation (IWF) and partnership with the Department of Internal Affairs (DIA).
This is also our first year reporting on service performance information as a PBE. Highlights are noted throughout this report, with the Statement of Service Performance section of the financial statements providing more information.
I'd like to extend my appreciation and gratitude to Isobel Egerton, Interim Domain Name Commissioner, who has done a fantastic job supporting the team over the last financial year. Isobel's passion and commitment to the team and the DNC's mahi made a huge difference during this time of significant change. Isobel has since left the DNC, but we are pleased she has not gone far as she has taken up the role of InternetNZ's Domain Name Policy Lead, overseeing the ongoing review and refinement of the .nz Rules (among other things). I look forward to continuing to work with Isobel in her new role.
Thank you also to Vivien Maidaborn, Chair of the DNC Board and our independent directors, Mel Hewitson and Anita Killeen, for providing a wonderful recruitment experience and for my appointment to the Commissioner role. I'm grateful to have their support, and I am excited about the work the DNC team continues to do to implement our 2022-2025 strategy.
Barbara Pearse, Domain Name Commissioner
757,114
domain name registrations, a net increase of 15,957 from 741,157 at the same time last year.
73
authorised registrars. 42 are incorporated in New Zealand. Four new registrars authorised.
283
domain names were put through our data validation process, resulting in 199 domains being suspended for failed data validation.
584
child sexual abuse material-related URLs on .nz domain names were identified through our membership with the Internet Watch Foundation, passed to the DIA for review, and takedown notices actioned. It was 423 CSAM less than a year ago.
115,051
domain names with the privacy option applied, an increase of 16,096 from 98,955 at the same time last year.
1,440
unresolved conflicted domain names, an 11% reduction from 1,623 unresolved at the same time last year.
Top suspension categories for failure to verify details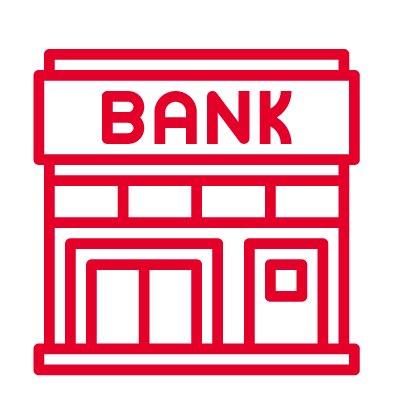 36% Financial and insurance services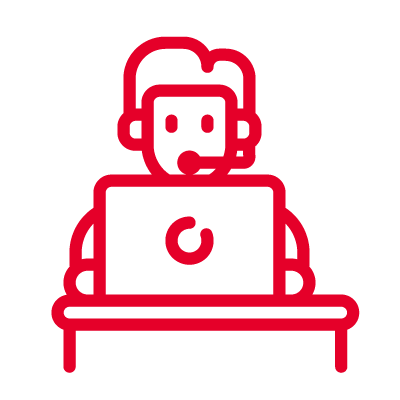 15% Other [unable to identify a particular industry]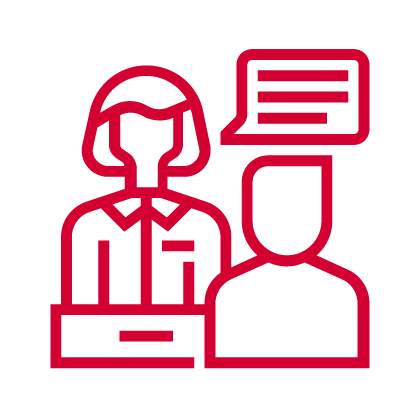 23% A mix of the remaining 14 industry classifications
April 2022
Conflicted names pilot programme launched utilising the new online disputes resolution pilot platform.
Farewelling Brent Carey from the Commissioner role and celebrating his new role at Netsafe.
May 2022
Isobel Egerton commenced acting as Interim Domain Name Commissioner.
DNC received the Human Resources Director Employer of Choice award (1-99 employees).
June 2022
Celebrated 20 years of having the role of Domain Name Commissioner.
DNC sponsored and judged the Volunteer Wellington annual Mahi Aroha Award recognising volunteers.
July 2022
DNC and InternetNZ AGM held.
August 2022
DNC presented a webinar for the Intellectual Property Society of Australia and New Zealand.
100 conflicted names resolved since the Online Dispute Resolution pilot launched.
September 2022
Attendance at ICANN75 in Kuala Lumpur.
October 2022
Vivien Maidaborn joined the Group as Chief Executive of InternetNZ and the new Chair of the Commission's Board.
DNC's transparency report published.
November 2022
The new .nz registry went live.
New .nz Rules came into force.
13 new internal procedure documents created for use under the new registry system.
December 2022
DNC conducted the .nz domain names retail price survey takes place, which showed that prices remained steady.
Annual Shopsafe campaign.
January 2023
Internet Watch Foundation figures showed that CSAM abuse reports on .nz domain names have reduced by 42% in 2022.
Mediate.com published our learnings of Online Dispute Resolution.
February 2023
The Head of Technical and Relationships presents to CENTR on the migration to the new .nz registry in 2022.
March 2023
Recruitment for permanent Domain Name Commissioner commenced.
Conflicted names pilot completed.
DNC developed its 2022 to 2025 strategic plan that includes five strategic outcomes:
1
Ensuring a fair, effective and efficient .nz self regulatory system.
2
Driving a culture that promotes .nz market participants readiness and ability to comply with expectations set by policy, sound risk management approaches, and broader New Zealand community standards.
3
Fostering fairer, simpler and contemporary forums for people to resolve complaints with their service providers and disputes with each other.
4
Driving DNCL's regulated population to tackle domain name abuse in line with cross sector and jurisdictional commitments to minimise online harm for consumers.
5
Future proof our organisation and operating model to deliver services and value that matter to our stakeholders and create a fun place to work.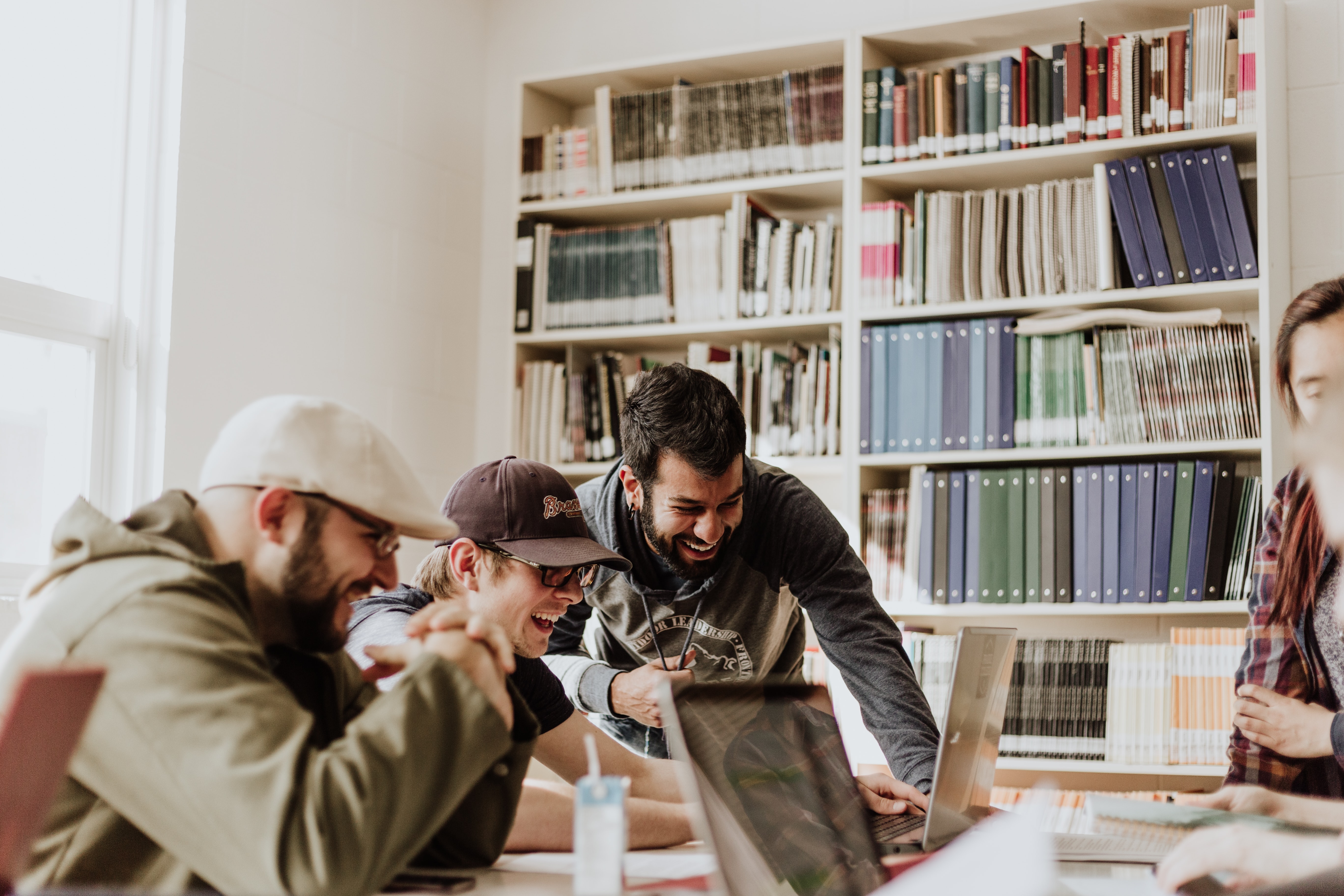 The Interim Domain Name Commissioner, Isobel Egerton, led the organisation from 2 May 2022 with the Executive Leadership Team of Complaints and Compliance Manager (Dylan Connolly) and Head of Technical and Relationships (Ann Ibrahim). Prior to that, the Domain Name Commissioner was Brent Carey.
The new permanent Domain Name Commissioner, Barbara Pearse, commenced on 1 May 2023. InternetNZ as the shareholder of the DNC, appointed a new permanent Chair of the Commission Board, Vivien Maidaborn, in October 2022 (who is also the permanent InternetNZ Chief Executive).
Meet the team
Memorandums of understanding and agreements
The DNC has committed to transparency reporting to help the public understand what actions we take that have a potential impact on users' rights.
As a New Zealand-based charity, we are subject to the Privacy Act 2020 (New Zealand legislation). The DNC may be subject to requests for information from third parties under principle 11(e) of the Privacy Act, which permits release of information on the basis of maintenance of the law.
As part of our multi-stakeholder approach, the Commission enters into memorandums of understanding (MoUs) with several different entities to share information and resources to keep .nz safe, secure and connected to the international ccTLD space.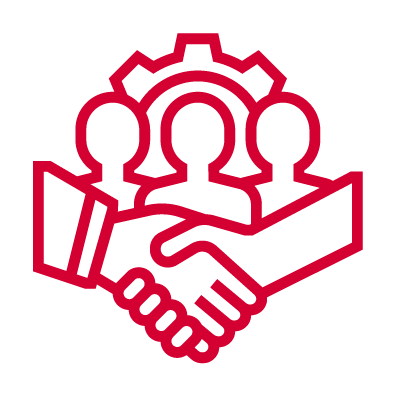 5
MoUs with Government entities.
Sharing information with third-party agencies
It is very rare for the DNC to receive requests from third parties for personal information. The DNC will share personal information when we are permitted or required by law, and it's part of minimising harm to the public or individuals. We may share personal information with law enforcement agencies, particularly those with the objective of helping keep the .nz domain name space safe, trusted, and secure.
Regulators, law enforcement agencies, and some Government agencies may request personal information such as domain name audit history from time to time to help them uphold their legal obligations.
Under a production order, we have to provide whatever the production order specifies, and with a request under principle 11(e) of the Privacy Act, we're able to work with the requestor to be sure the request is narrow and relevant and only provide exactly what they need.
We also have the ability to push back on requests under the Privacy Act if we believe the request is too broad.
Warrants, court orders and proceedings
The DNC may at times be served with court orders from other jurisdictions to suspend or cancel domain names or is named in proceedings, including as a respondent in takedown proceedings. We require that parties obtain a localised court order before the DNC will act.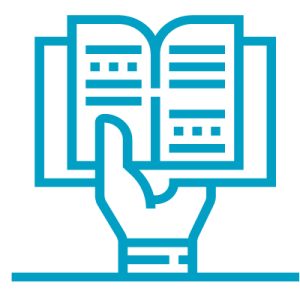 0
No court orders have been served in the financial year or the two years prior. In addition, the DNC has not been named a respondent in proceedings, including proceedings relating to the Harmful Digital Communications Act.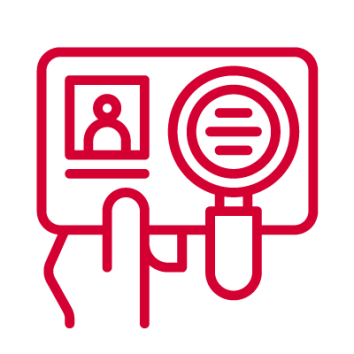 0
Privacy Act requests for personal information were received.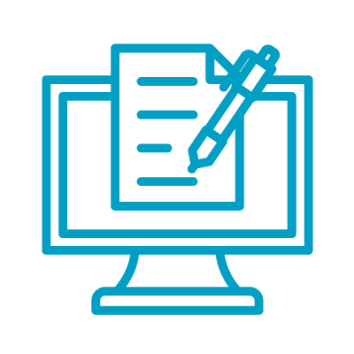 0
The Commission did not use its emergency power during the reporting year.
Zone data file releases
DNC may release the zone file in certain circumstances upon request under clause 10.2.32 of the .nz Rules.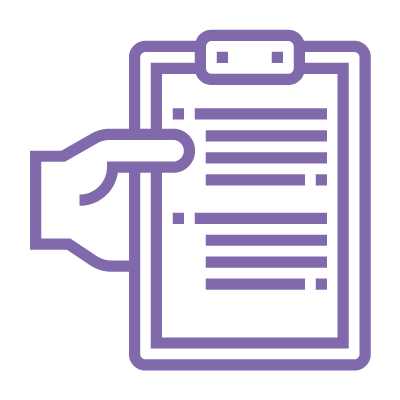 0
The DNC did not release the zone file during the reporting year.
Domain name suspensions
The details on cancellations and suspensions are provided above under compliance.