Corporate Information
Read Domain Name Commission Limited's corporate information, key organisation documents, annual reports, and board meeting minutes.
Board Information
Domain Name Commission Limited board members
Vivien Maidaborn — Non-executive director and Chair

Mel Hewitson — Independent director

Anita Killeen —

Independent director
2023 meeting dates
Thursday, 23 February

2023

Thursday, 27 April

2023

Tuesday, 19 September

2023

Thursday, 7 December

2023
AGM
Previous Board Meeting Minutes
Key organisation documents
Operating Agreement
This Operating Agreement sets out the agreement between InternetNZ and the Domain Name Commission Limited. Internet NZ is the designated manager for the .nz domain space and registry. InternetNZ has appointed the Domain Name Commission Limited to manage aspects of the .nz namespace.
DNCL Constitution
The Domain Name Commission Limited Constitution sets out the rights, powers and duties of the company, board, directors and shareholders. The Domain Name Commission Limited is a company incorporated under the Companies Act 1993.

DNCL Strategy 2022-2025
The Domain Name Commission Limited Strategy 2022-2025 sets out our vision, purpose, and strategic priorities.
Organisational health and capacity
Staff
The Commission's people are its most valuable taonga. Most staff hold professional qualifications and predominantly come from ICT, customer experience, or legal backgrounds. Together they bring a wide range of skills in analysis, information technology, and customer management.
Equal employment opportunities
DNCL is committed to being a good employer, promoting and maintaining equal employment opportunities. We are committed to providing equal opportunities for employment, promotion, and training.
Workplace profile
As of 31 March 2021, DNCL had 6.2 FTE staff as follows:
Male 57%, Female 43%
Demographic
21-30: 4, 30-40: 1, Over 40: 3
DNCL benefits from a diverse workforce with different ethnic backgrounds, including New Zealand European, Māori, Filipino, and Arabic.
Throughout the year, DNCL organised programmes to enhance Mental Health Awareness to celebrate Māori Language Week and Matariki.
Employer of Choice responsibilities
The Commission encourages and supports workplace diversity, a positive team culture, and development opportunities for our people – we know we are nothing without our people. We want the Commission to be a great place to work at, and with. The table below details the Commission's principles of being a good employer and the practices the Commission implements to meet these principles.
Leadership, accountability, and culture
The Senior Management Team is dedicated to working collaboratively to achieve the organisation's strategic objectives. Managers are accountable for leading a performance culture that is supportive and equitable. Centres of excellence operate to discuss and share current issues, and to recognise staff and team successes.
Recruitment, selection, and induction
DNCL's recruitment practices ensure the recruitment of the best-qualified employees at all levels while taking into account the career development of existing employees. When vacancies are advertised throughout the office, employees are encouraged to apply for positions commensurate with their abilities.
Employee development, promotion, and exit
DNCL's policies support professional development and promotion. Training and development needs and career development needs are formally identified as part of the performance appraisal process. Staff members jointly develop with their manager a performance agreement tailored to their role, with clearly defined objectives and a supporting development plan. Professional development by employees is encouraged, and financial assistance and/or study leave may be granted by the Commissioner.
Flexibility and work design
DNCL continues to offer occupational development across the organisation, working from home options, and flexible work start and finish times. A number of staff work hours that enable them to meet business and their own needs.
Remuneration, recognition, and conditions
DNCL provides fair remuneration that is linked to position accountability and market movement and is based on EEO principles. DNCL recognises staff achievements at staff forums.
Harassment and bullying prevention
DNCL has an "anti-harassment" policy and does not tolerate any forms of harassment or bullying.
Health and Safety
DNCL supports and encourages employee participation in health and safety through its participation in InternetNZ and DNCL's Health and Safety Committee, which meets regularly. Health and safety is a regular agenda item at staff forums and Executive Leadership Team meetings, and hazards are managed actively. DNCL has a number of initiatives in place to promote a healthy and safe working environment, including the use of EAP services (which offers confidential counselling services), providing fresh fruit, and offering influenza vaccinations, sit/stand desks, and wellness initiatives.
Technology
DNCL continues to seek initiatives to bring positive changes to the organisation. In 2020/21, DNCL enhanced its intranet to improve document accessibility and internal communication. In addition, DNCL has continued to make a series of improvements to its main database systems and has launched a new website. These initiatives will help to enhance capability and efficiency, as well as to maintain associated costs at an economical level.
Physical assets and structures
DNCL manages its assets cost-effectively. In 2020/21, DNCL started planning for a premises move in October 2021 and Office refit. Our assets are maintained and cared for to ensure that they provide an appropriate useful life.
Awards and Recognition

Our 2021 annual report has been named a finalist for best plain English annual report at the 2021 plain English awards. In 2018 our annual report was shortlisted for best plain English annual report at the 2018 Plain English Awards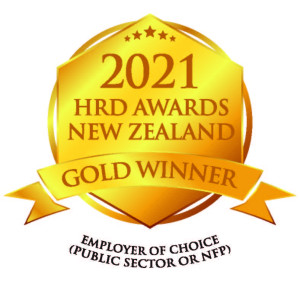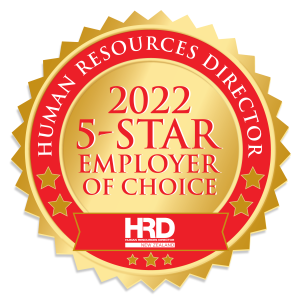 The Domain Name Commission has been recognised for being one of New Zealand's top companies in recognising and retaining committed employees.