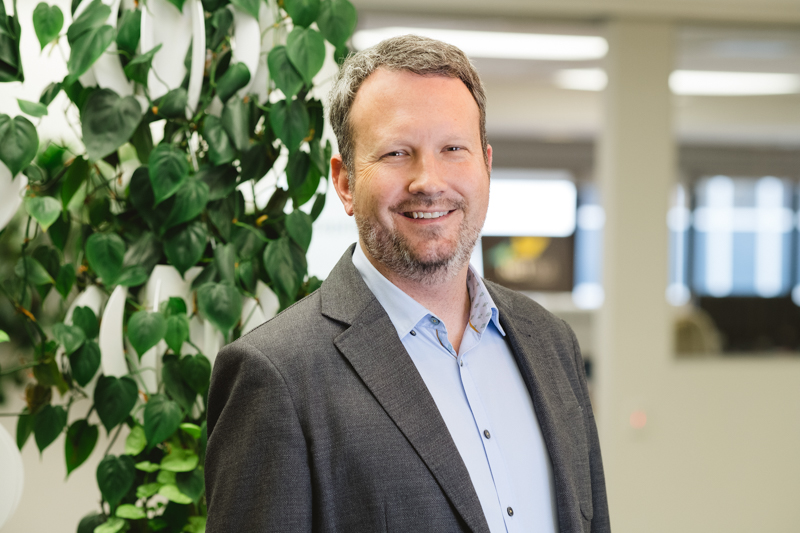 For the second year in a row, the period this report covers is a tale of crisis. Already noted in last year's report, was the rise of the COVID-19 pandemic and the significant impact that it has had on the entire nation. An experience that has touched most facets of everyone's lives here in New Zealand and overseas.
With such a situation — ongoing at the time of writing — the twin priorities within DNCL and the broader InternetNZ group have been to look after our people and keep .nz and our other services humming.
We can celebrate success on both fronts. My heartfelt thanks to Brent Carey and the whole DNCL team for keeping the mahi going in incredibly trying times. It is a testament to the team's ability to be flexible and work together that this happened, and that the peculiarities of the pandemic were handled alongside the ongoing work of the organisation. Thank you to you all.
Thank you also to my colleagues on the Board. Anita Killeen and Mel Hewitson joined the Commission board last year and have settled into proactive, insightful and thoughtful contributors to our work in governance.
The coming year will see some long-standing projects come to fruition with the .nz registry and the .nz policy framework making significant advances — though the work will only conclude in 2022/23.
One significant change I wish to mark is the arrival of Isobel Egerton as Assistant Commissioner. This new role is designed to deepen the organisation's resilience and breadth of experience. It is an important investment in ensuring that we can rise to the various challenges the environment throws our way. Thanks for coming on board, Isobel!
The Commission's work remains a vital part of the overall .nz offering. Keeping the domain namespace fair is an essential ingredient in maintaining the trust of our customers and users. And it sits alongside InternetNZ's policy and operational responsibilities in making sure .nz evolves to meet the needs of our diverse communities.
To all who have contributed to our work over the year, thank you. We enormously appreciate the partnerships and efforts beyond the organisation and the group to keep .nz growing and improving, alongside the efforts of Brent and the team.
Jordan Carter
Chair, Domain Name Commission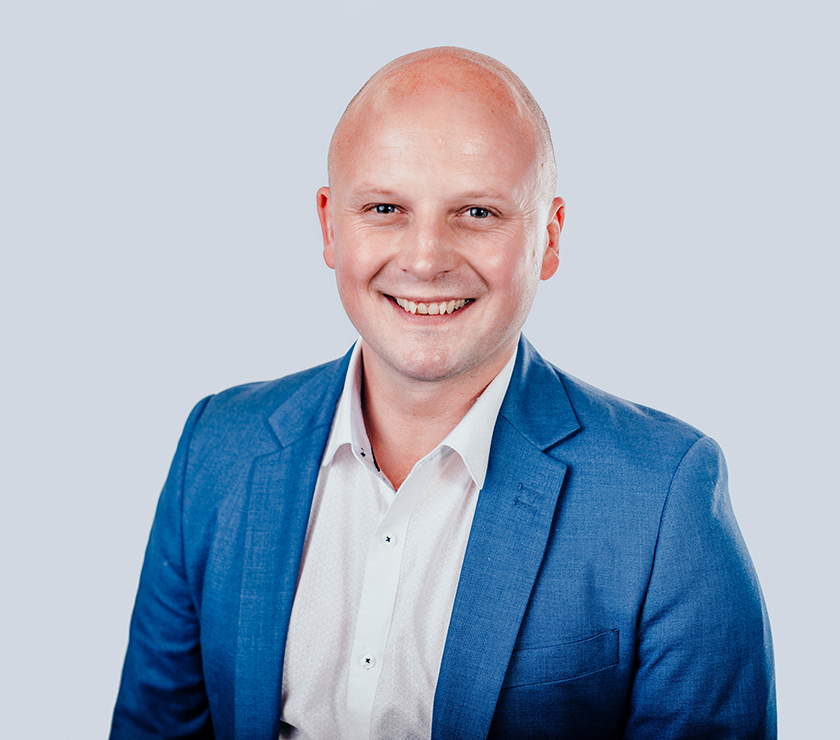 Keeping .nz fair for everyone is always important, but our work's nature changed dramatically this year because of COVID-19. Active monitoring of our space during a global pandemic played a small part in building trust with our online communities.
Our work this year included assisting our local Internet communities with the review of .nz policies and piloting an online dispute resolution service.
We launched a new website which is also the new home for all our market data.
We had a 70 per cent increase in requests for help handled by our staff this year. Enquiries grew from 1400 to 2441.
More people reported domain names associated with malicious or illegal activity for the second year in a row. To better understand these issues, we will be engaging with stakeholders to ask how best to protect New Zealanders from harmful or illegal content in a revised regulatory framework.
In the coming year, our focus areas will be:
a new DNCL strategy for 2022-2025,
our new online disputes service,
the .nz policy review, .nz registry replacement and content regulatory review, and
delivering our new e-learning function.
The next 18 months we will embed these changes and stay connected to our local and international internet communities. We will be well-positioned to handle many unique online and offline circumstances.
I want to acknowledge our strong relationship with our Board which has been an excellent and productive one. Thank you to all Directors of DNCL for their hard work and guidance. My team equally deserves recognition and acknowledgement. They have been resilient throughout periods of lockdown and remained connected through remote and hybrid work.
Staff did a lot of compliance work behind the scenes this past year that minimised harm to consumers. This behind the scenes work has proven integral to delivering exemplary services to one another and our stakeholders which has allowed business as usual activities.
I want to acknowledge the team's achievement in being named an employer of choice in the annual New Zealand Human Resources Director awards. A great achievement and public recognition for all their efforts.
Brent Carey
Domain Name Commissioner
722,391
domain name registrations on 31 March 2021, up from 708,507 at the same time last year.
76
authorised registrars, 63 per cent of which are incorporated in New Zealand.
1501
domain names investigated for possible fake registration details. 932 of these names were suspended, including 103 COVID-19 related names.
200
domain names investigated were referred to us by our online safety partners; the top referrer is CERT NZ.
149,000
domain names were analysed by our fake webshop algorithm, co-designed with InternetNZ.
267
of the 149,000 analysed were flagged for compliance action.
Top suspension categories for failure to verify details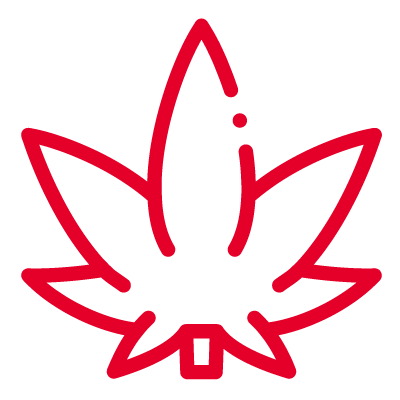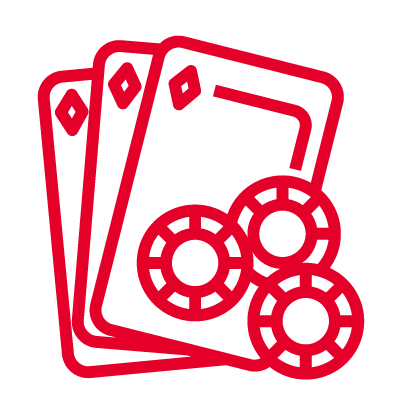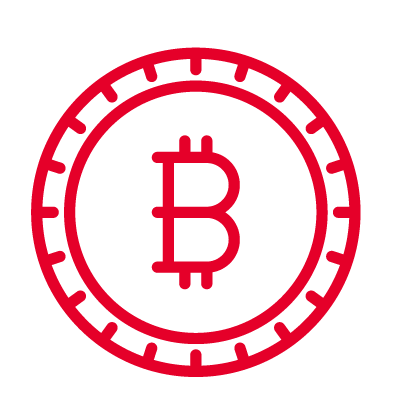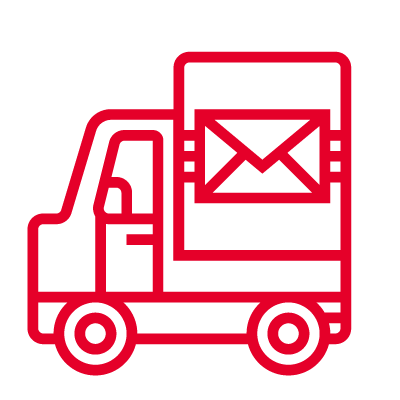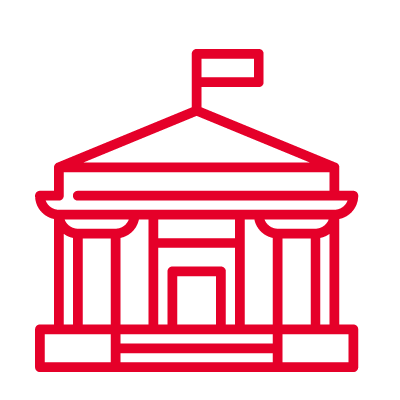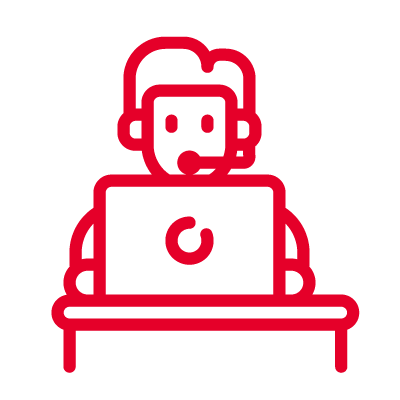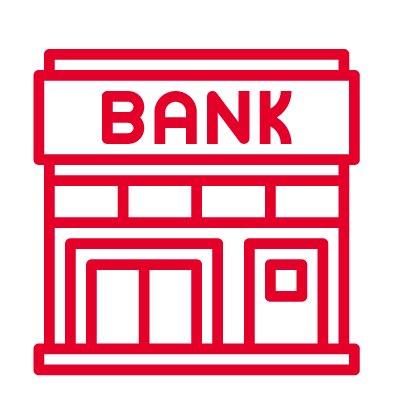 We manually spot-checked 200-300 domain name registrations daily for keywords under extra scrutiny, such as COVID-19 themed names.
There was a 74% increase in the use of a domain name privacy option. As of 31 March 2021, there were 93,365 names with a privacy option compared to 69,314 a year prior.
Conflicted domain names trended down from 2151 in April 2020 to a historic low of just 1,945 in March 2021. In 2017/2018, when registrations directly at the second level opened, the number of conflicted domain names was 14,677.

Liaison with the Online Harm Prevention Group to coordinate online safety messages during the COVID-19 lockdown.

Assistance given to members of the public to identify and suspend fake domain name registrations associated with COVID-19 related websites.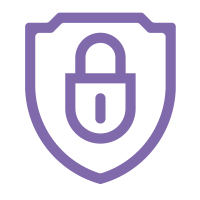 Online campaign about privacy and domain names as part of a celebration of New Zealand's Privacy Awareness Week.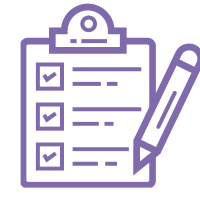 2020/2021 compliance work plan released focussing on data legacy, privacy, resellers and .nz terms and conditions.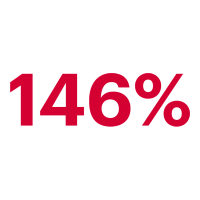 increase in demand for our contact centre compared to the previous March-June 2019 period. There were 996 enquiries compared to 404 enquiries for the same period last year.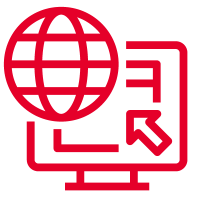 ICANN international representation with a particular focus on DNS abuse mitigation and security threats relating to the COVID-19 crisis.
Guide for liquidators released explaining how liquidators and receivers should deal with .nz domain names held by companies in liquidation.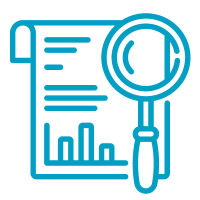 Annual report and transparency report for 2019/20 released.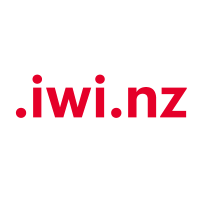 Policy consultation launched with the .iwi.nz moderator and the 103 .iwi.nz registrants about the criteria to join the moderated space to make it less restrictive. Two online hui held.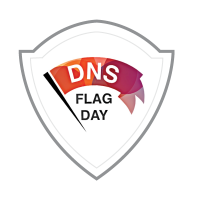 Outreach to registrants and registrars to fix 3,065 .nz domain names at risk of operational and security problems linked to their domain name, DNS Flag Day 2020.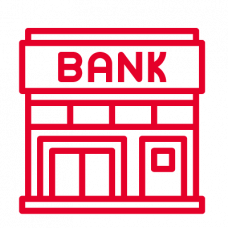 The wholesale cost of a .nz domain increased from $1.25/month to $1.50/month. A change of $3.00 per annum.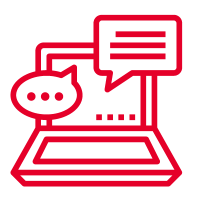 Lightning talk to NetHui 2020 on our chatbot and customer service best practices.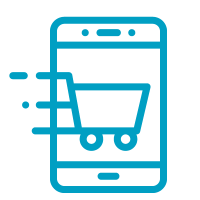 Second annual #ShopSafeNZ campaign promoting fakewebshop.nz - 13 online safety supporters join the campaign.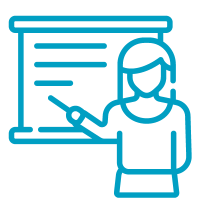 Presentation on new and emerging risks with COVID-19 effects at the Anti-Money Laundering and Countering Financing of Terrorism Conference 2020.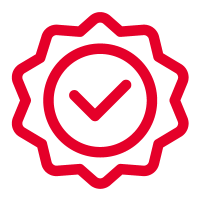 Acquisition approvals granted for changes in the Top 10 of .nz market share changing the market's make up.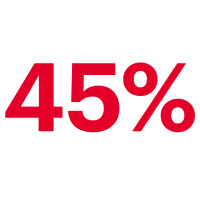 of our total domain name suspensions between September and December came from referrals from online safety agencies.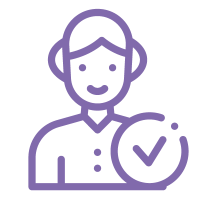 New Assistant Domain Name Commissioner recruited.
domain names associated with fake webshops and invalid registration details suspended over the Christmas period.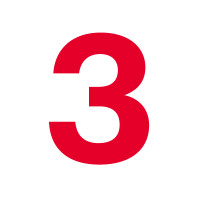 new members of the Registrar Advisory Group are appointed: Mark Monitor, Vetta Online Ltd, Free Parking Group.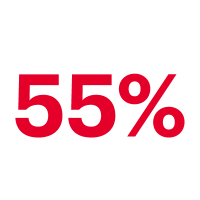 Increase of domain name suspensions for registration abuse in the first two months of the new year compared to the same period last year.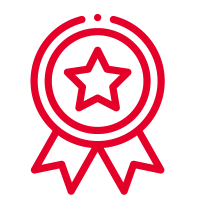 Awarded 2021 Employer of Choice in public sector or not for profit category.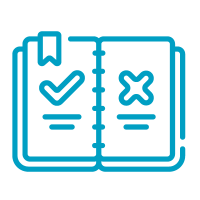 Submissions to InternetNZ on its proposed draft rewritten rules for .nz and Select Committee on a bill proposing amendments to the Films, Videos, and Publications Classification Act.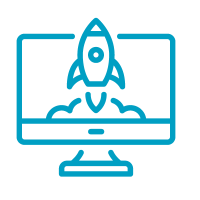 New website launched with chatbot, market data portal, and online form features.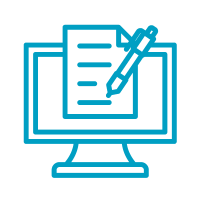 Immediation appointed to deliver Online Dispute Resolution Pilot.
Our vision is that .nz is fair for everyone.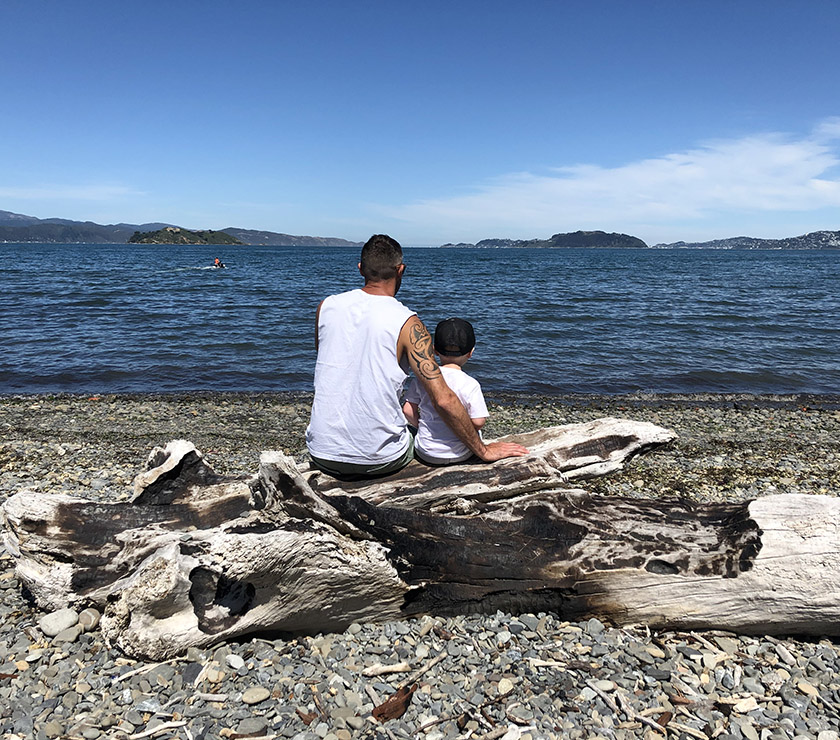 Our purpose is to be a fair, independent, and accessible self-regulator who provides trusted oversight of the .nz domain namespace and an excellent dispute resolution service. The Commission's strategic intent is to promote and protect the rights of registrants as set out in the enforcement of our contractual and policy framework.
Five strategic transformations underpin this:
1
DNCL is to promote an effective system of voluntary self-regulation in respect of the .nz domain name industry.
2
DNCL retools and reassesses its compliance function and activities to continuously improve and reduce compliance risks and strengthen the .nz domain namespace.
3
DNCL applies its expertise in policy interpretation and enforcement to drive better .nz policy outcomes and decisions.
4
DNCL operates a modern, contemporary and digital-first domain name dispute resolution service.
5
DNCL contributes to the joint InternetNZ group strategic priority of modernising and improving the policy and security environment for .nz, consistent with InternetNZ's aim of being a globally excellent ccTLD.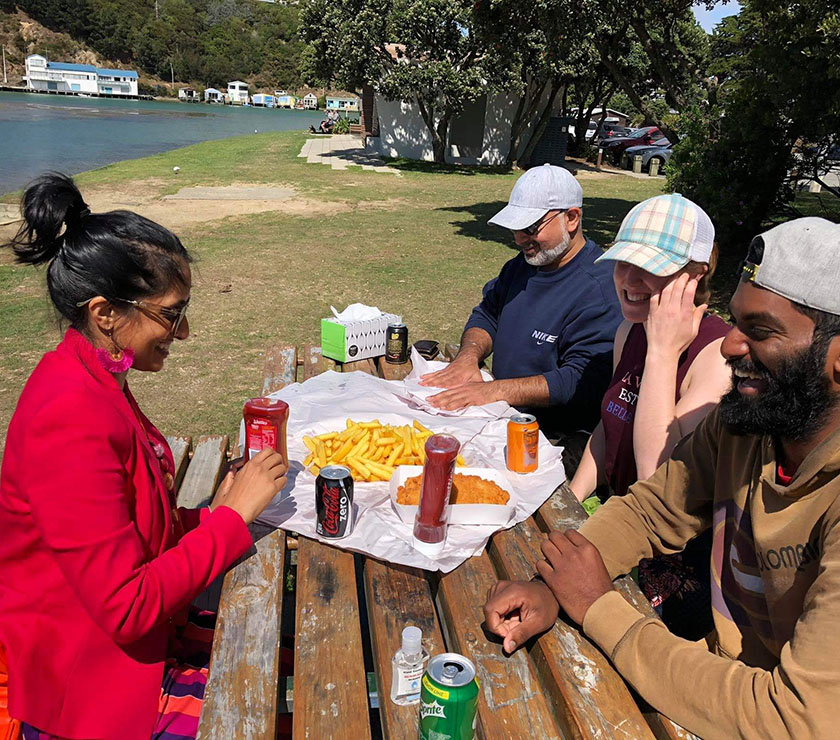 The Commissioner led the organisation with the Executive Leadership Team of an Assistant Commissioner, Manager Complaints, and Compliance and Implementation Manager.
Check our website for more information about our organisational capacity, health, and employer obligations and opportunities.
Meet the team